TAKE THE FIRST STEP IN SPACE WITH US
Opening a window into space with us is as difficult as opening a textbook ...














"If you really want something, the whole universe will come together to make it happen."
Paulo Coelho
Touch the Universe project
will allow each of a total of 42 teams of schoolchildren and students to launch their own stratospheric balloon to the frontier of space and take unique photographs of the Earth's curvature from a height of 30 kilometers. We want to show schools and the general public the methods of STEAM education (Science, Technology, Engineering, Arts, Math) and make scientific projects, activities, experiments and research a natural part of our education system. 28. 3. 2021 – 12. 12. 2021
We are getting ready for Touch the Universe 2022! Teams can apply on the Czech version of this website.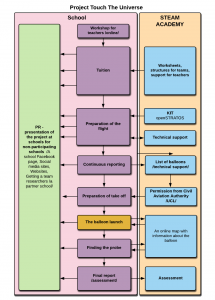 Project diagram – click the image to view the full size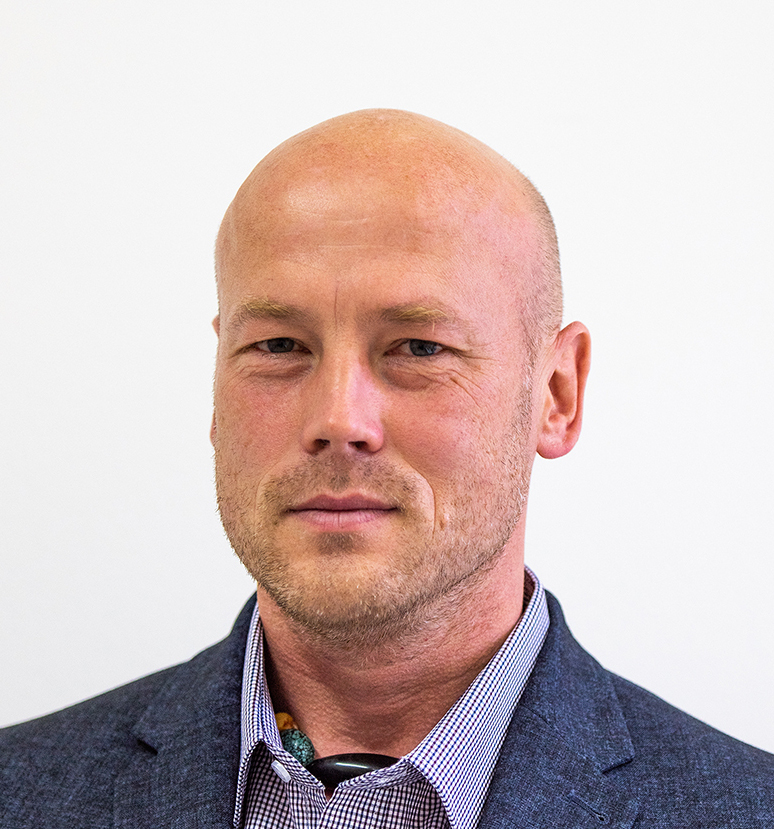 Mgr. Rostislav Konopa
project author
MORE INFORMATION
For any additional information, please refer to konopa@steamacademy.cz or call +420 724 025 354.
Elementary schools, high schools, vocational schools, grammar schools, children's and youth homes.
WHAT WILL YOU EXPERIENCE WITH US?
You will learn everything that a person who wants to launch a stratospheric balloon to the edge of space needs to know.
You will acquire knowledge from many scientific disciplines that you may have never heard of.
You will be responsible for the final design and launch of the stratospheric probe and communication within your team.
You will learn to communicate and program the probe in its language, if you want to.
You can bet with anyone now that the Earth is round - you can take a photo that can show it.
You will get video and photos from a height where no birds or planes can fly.
You will measure various physical quantities related to space travel.
You calculate the direction, speed and probable point of impact of your probe.
Launch a real stratospheric balloon with your team to touch the universe!
Our development team has prepared a probe that can be launched by 45 schools in the Czech Republic from September to October 2022 with a stratospheric balloon up to a height of 30 - 37 kilometers.
We will provide schools with all methodological support and teach them to work through various scientific areas and disciplines across subjects and curricula according to STEAM pedagogy.
Students will learn to program, measure physical quantities in real time on a specific project.
Teams take original photos and videos of the Earth.
The probe is modular, it can be used on other projects after returning from space.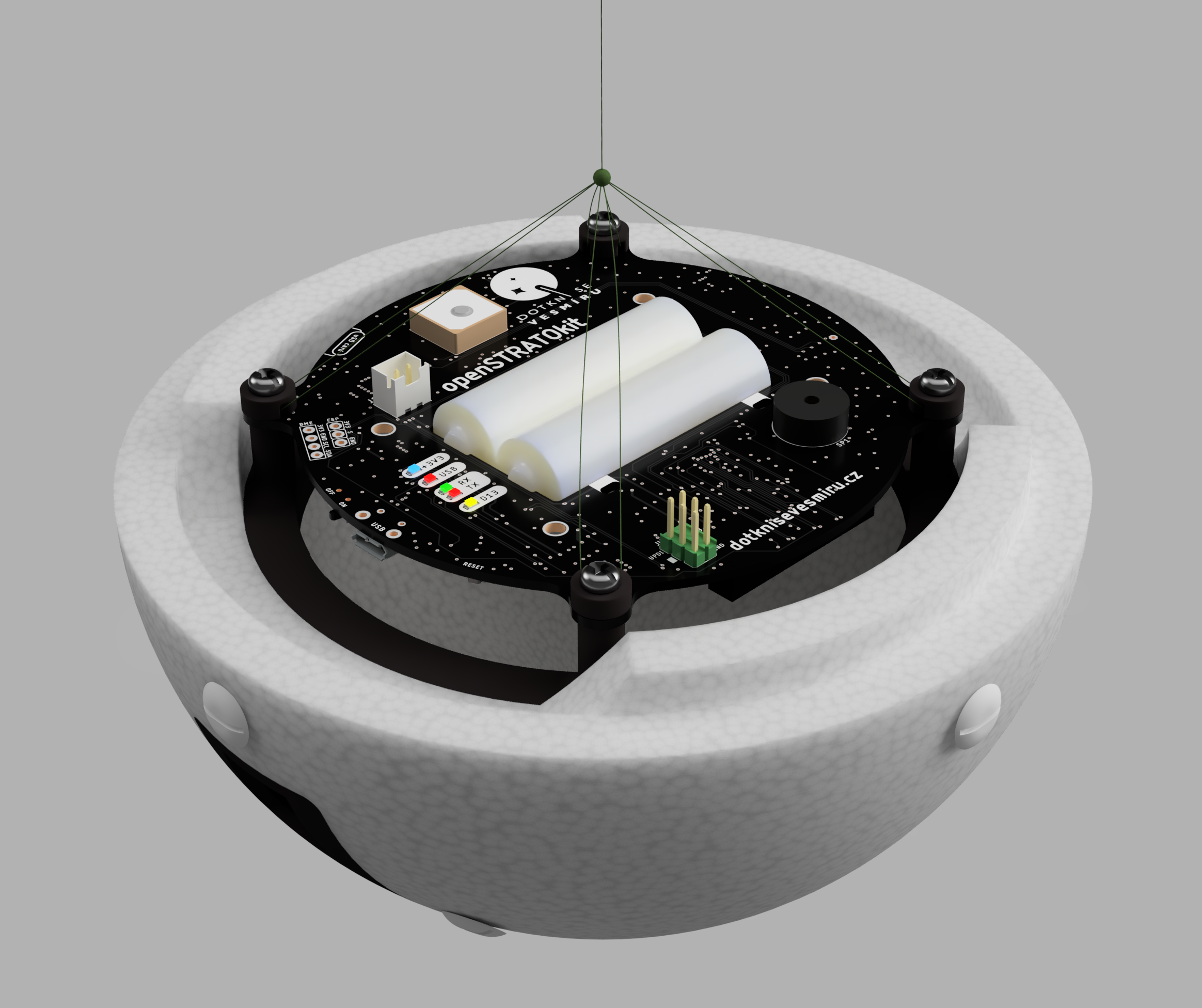 Basic payload parameters
we measure temperature, pressure, humidity, position (GPS), altitude and store data on a microSD card
the probe transmits its radio signal in the ISM band 433 MHz to receiving stations (range over 100 km)
the probe takes photos once per set interval (15s) and saves to a microSD card
the probe audibly signals that it is functional and ready to take off and assists in finding on the ground after landing
the battery lasts for approx. 12 hours
KIT - Basic or Custom
Basic  – the team assembles the kit according to the instructions and revives the probe without the need for programming or soldering.
Custom – kit can be modified, reprogrammed, the team will receive complete hardware and software documentation and can supplement their sensors and other ideas, but must not exceed the weight limit for the probe.
Another board can be connected to the motherboard, where it is possible to place sensors, etc.
It is possible to edit and print an insert printed on a 3D printer.
With the help of receiving stations, it will be possible to listen to the balloon probes during their flight and thus determine the place of impact. This information will be forwarded to the server and visualized.